We design and manufacture publicity supports at the point of sale
Innovative, high-quality and sustainable point-of-sale advertising solutions
We design and manufacture all types of advertising formats for use at the point of sale and marketing materials, both temporary and permanent, made with sustainable materials and the highest quality finishes.
Point-of-sale advertising solutions
Since we were founded more than 15 years ago, the mission of Primera Línea Visual has focused on meeting the needs of all our customers by offering exclusive quality products through rigorous testing and monitoring at all stages of our production processes.
We help our customers to enhance the visibility of their products at the point of sale through multiple display formats, theme materials, specially shaped totems, shelf strips, shelf stoppers, displays, banners, end podiums, etc. We invite you to try our services, we will be very pleased to help you with your particular needs.
Quality Control, from Beginning to End
Quality in our operations is one of the main pillars of our business philosophy, both in the use of top-class materials and in the implementation of specific measures for continuous improvement
We have a highly qualified team of sales representatives, design specialists, industrial engineers, and product development and marketing specialists, who work with the sole objective of offering high added value services, from design to  delivery.
• Goods control
• Mini scale models
• Supervision of artwork
• Presence of a technician when dies are set and used
• Sample shown to customer before delivery
Some of our Partners and Customers
We work with customers who are leaders in their market segments

Campofrío

Chocolates Valor

Coosur

El Corte Inglés

Clarins

SM

Grupo UNIQ

Porcelanosa

Anaya

FSC
Temporary and permanent solutions
Our wide range of solutions includes The Carton Home line, a registered brand of Primera Línea Visual.
We love new challenges and we are experts in bringing cardboard to life to meet the communication and sustainability objectives of leading brands.
We have brought all our expertise to The Carton Home to meet the decoration needs of many families by offering creative and innovative ranges with resilient sustainable furniture offering very good value.
Customers have the assistance of our best product marketing and graphic and structural design professionals to develop components and items made of paper and cardboard with high added value.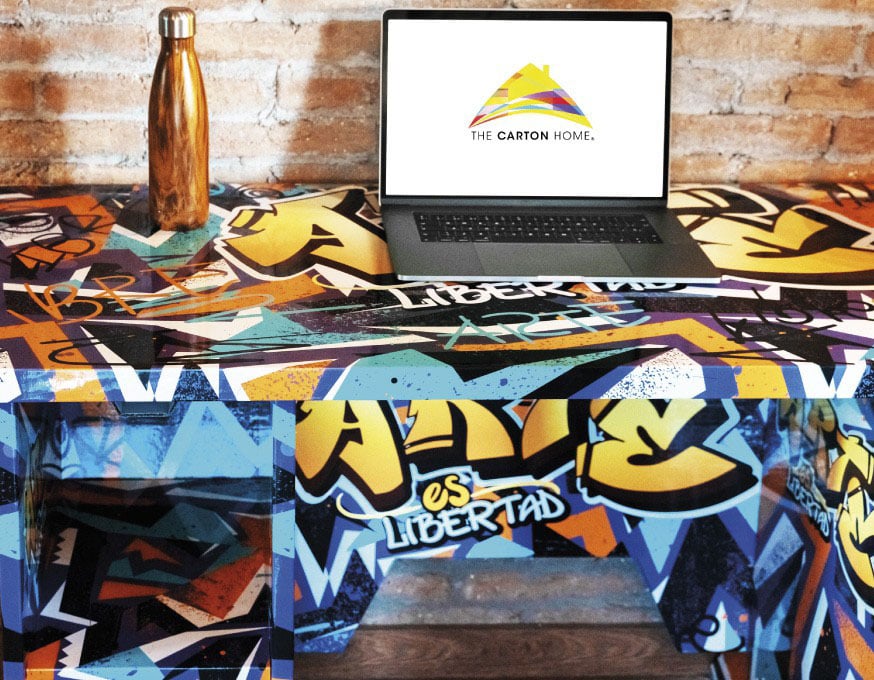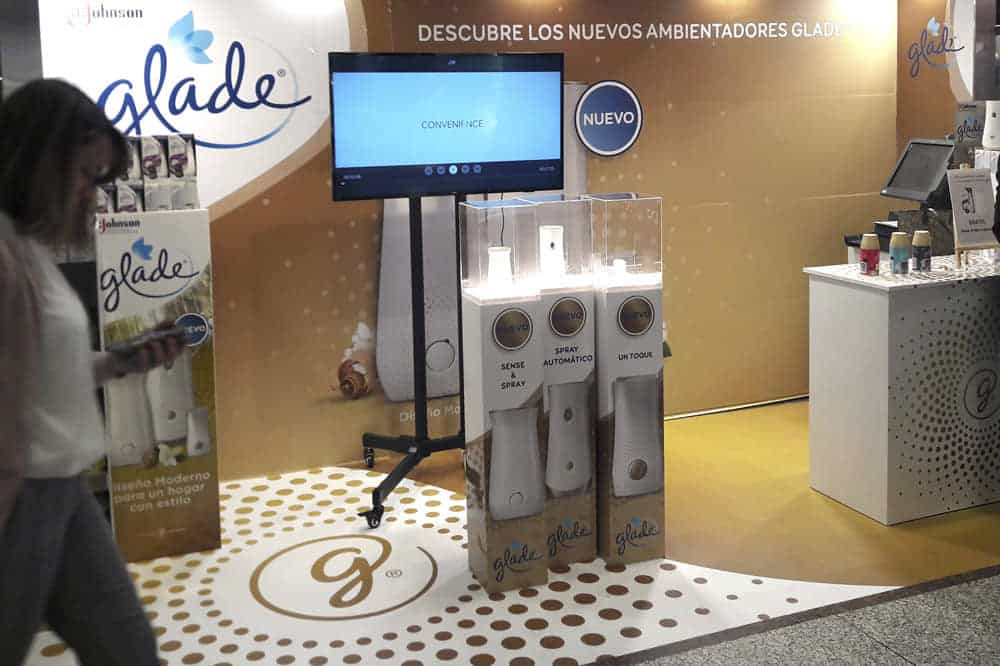 Our value proposal includes a comprehensive Trade Advisory Service
Marketing with the support of our professionals.
Commercial Consultancy
Needs analysis, setting objectives, customised solutions, advice and monitoring.
Advertising at point of sale
Design and manufacture of POS publicity material, brand reputation, point-of-sale analysis and visual reporting.
Promotional campaigns
Advice on campaign, design, point-of-sale installation, strategy development and event assistant services.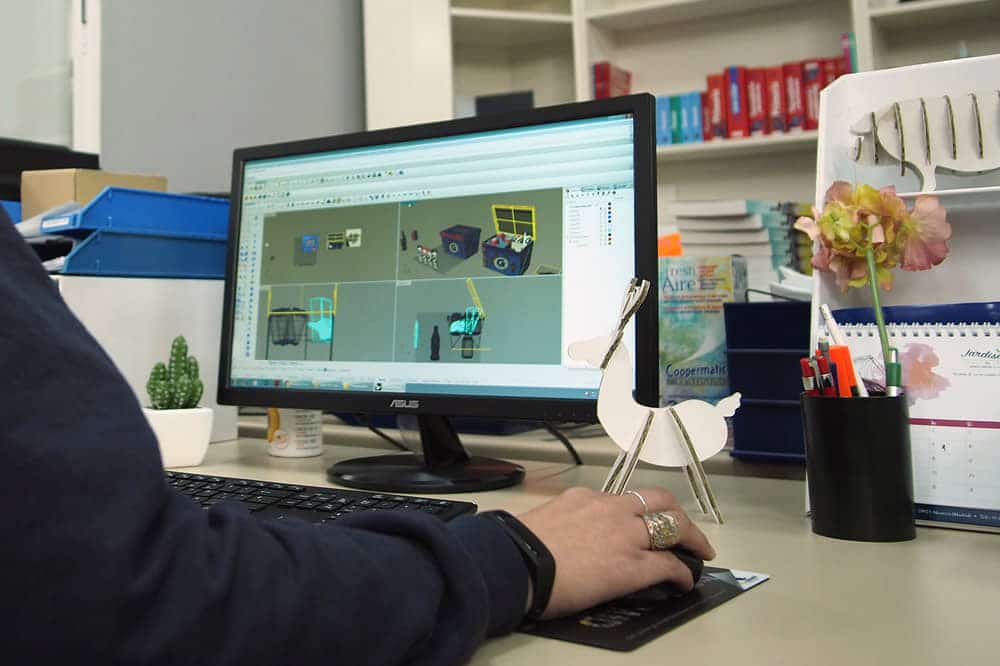 We create all types of display pieces that will help increase sales and generate unique experiences, ensuring satisfaction at the point of sale.
The work of our graphic and structural design teams allows us to develop creative proposals that are perfectly feasible, in terms of both time and budget, which singles us out from other advertising agencies and manufacturers.
• POS activation
• Graphic design
• Structural design
• 3D design and prototypes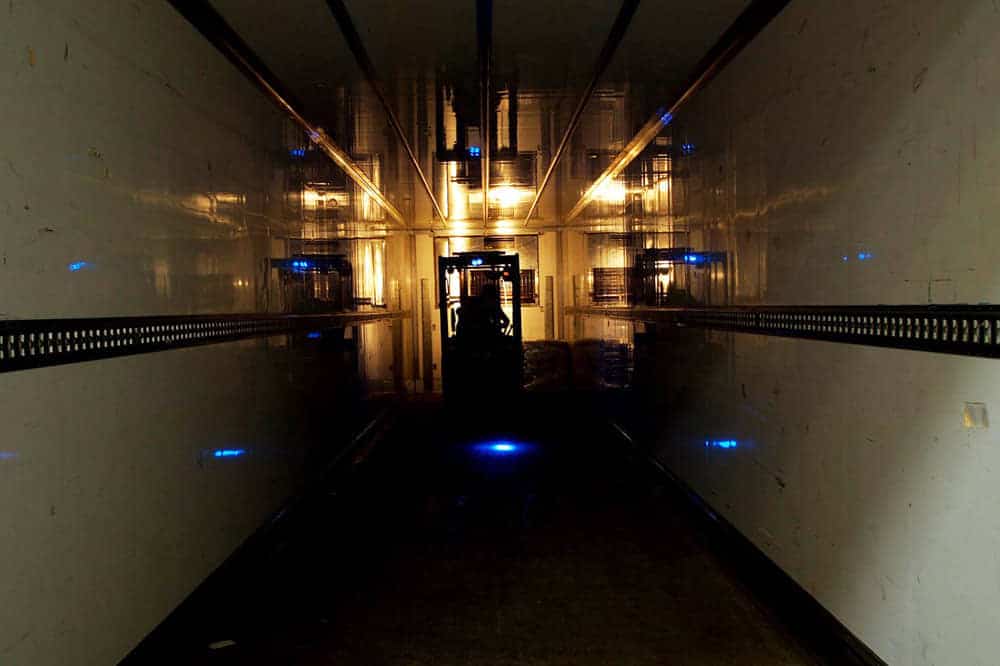 We have machinery for bonding, back coating and die-cutting processes, for projects ranging from large-scale publicity displays to less complex products such as folders with elastic bands and presentation cases.
The services we offer customers also include storage, picking, installation at the point of sale and national and international distribution.
• Production
• Folding and inserting
• Product picking
• Storage
• Distribution
• Point of sale installation

EMAIL
comercialplv@laplana.com
ADDRESS
C/ Cormoranes, 5,7 y 9. Pol. Ins. La estación 28320 Pinto (Madrid)
For commercial information, please fill in the following form
Find out about the latest news from Grupo La Plana